Over 30 on-demand sessions for SMBs about resilience, transformation and bravery.
Our four-day, live and virtual event brought together speakers and experts from the worlds of business, politics, sports, the arts and more. Each day of the event focused on a timely theme: Resilience, Transform and Be Brave.
We think you'll find these discussions extremely valuable, so we've made them available on demand. Rewatch or catch any that you may have missed.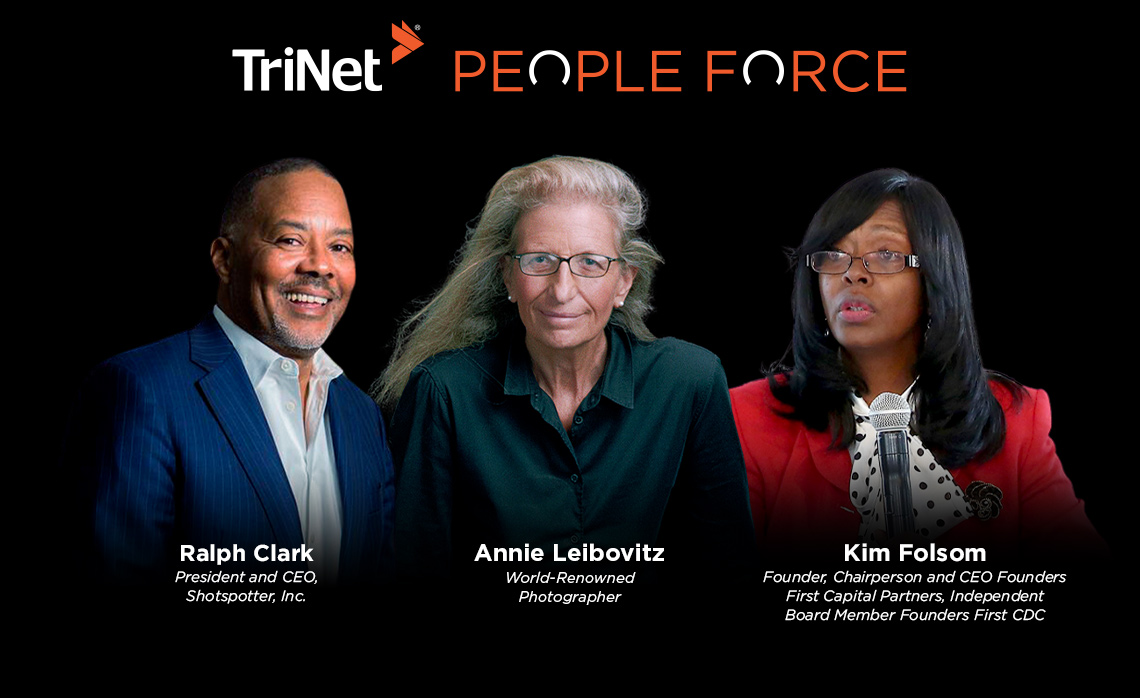 SMB Lessons Learned: Winning Against the Odds
Anyone who runs a small business has to have the realism to know that the more self-reflective you are, the higher your rate of success will be.
Jonathan LeCompte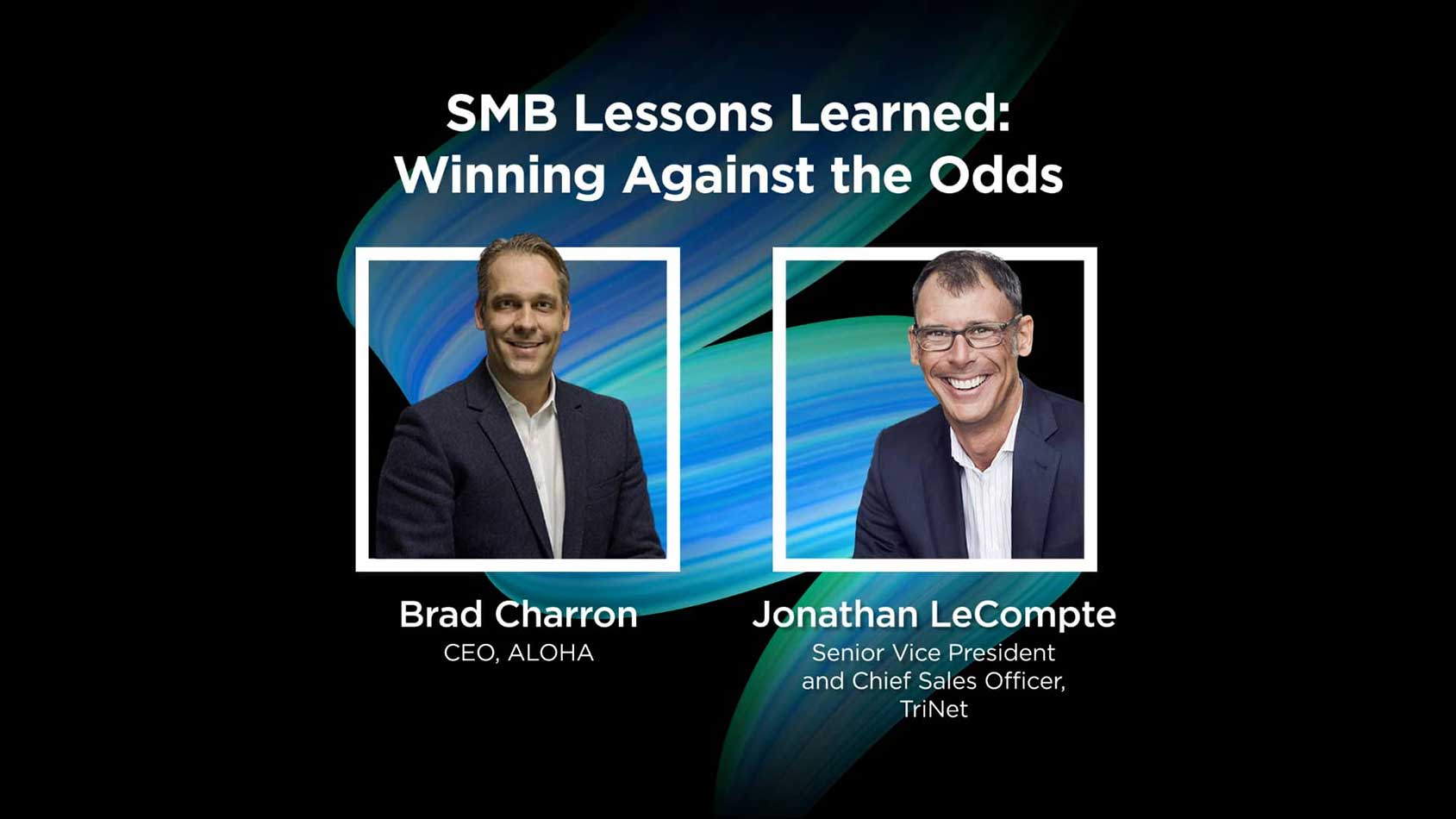 The Power and Resilience of SMBs in an Evolving World
We need these small businesses to take care of our downtown and our Main Street, to give us our first job, support our little league. We need them to provide a unique experience.
The Honorable Maria Contreras-Sweet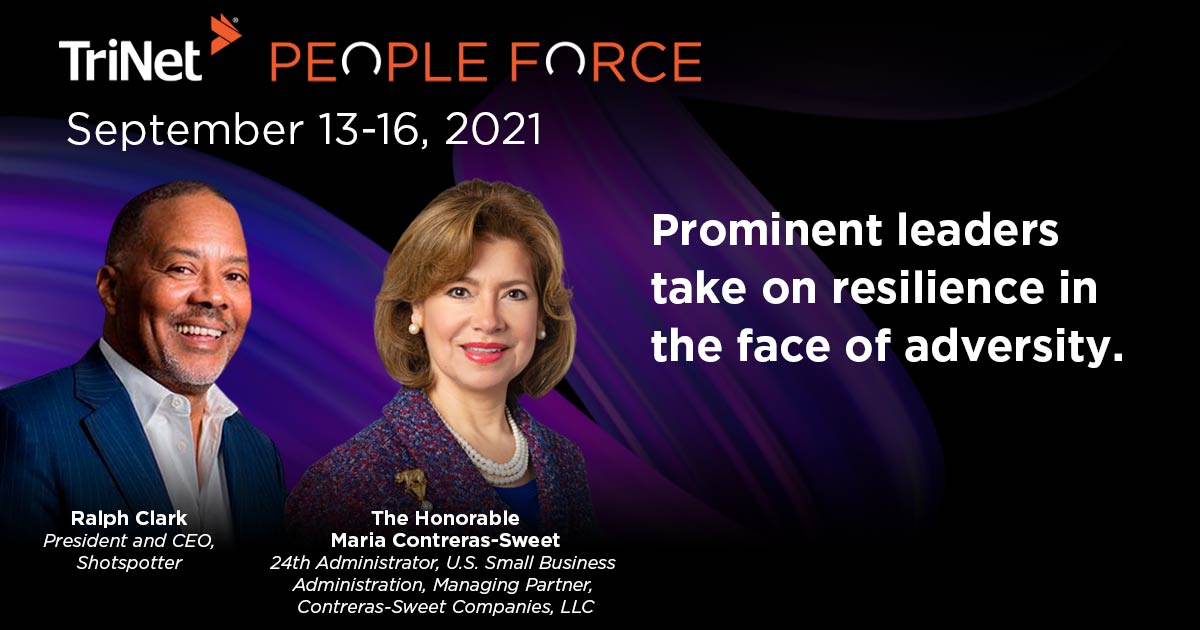 Investing in People and Achieving Economic Equality
Small business is the backbone of the country, and food careers are the stepping stone for so many people. It's an entry point to income and access you might not be able to otherwise attain.
Shaolee Sen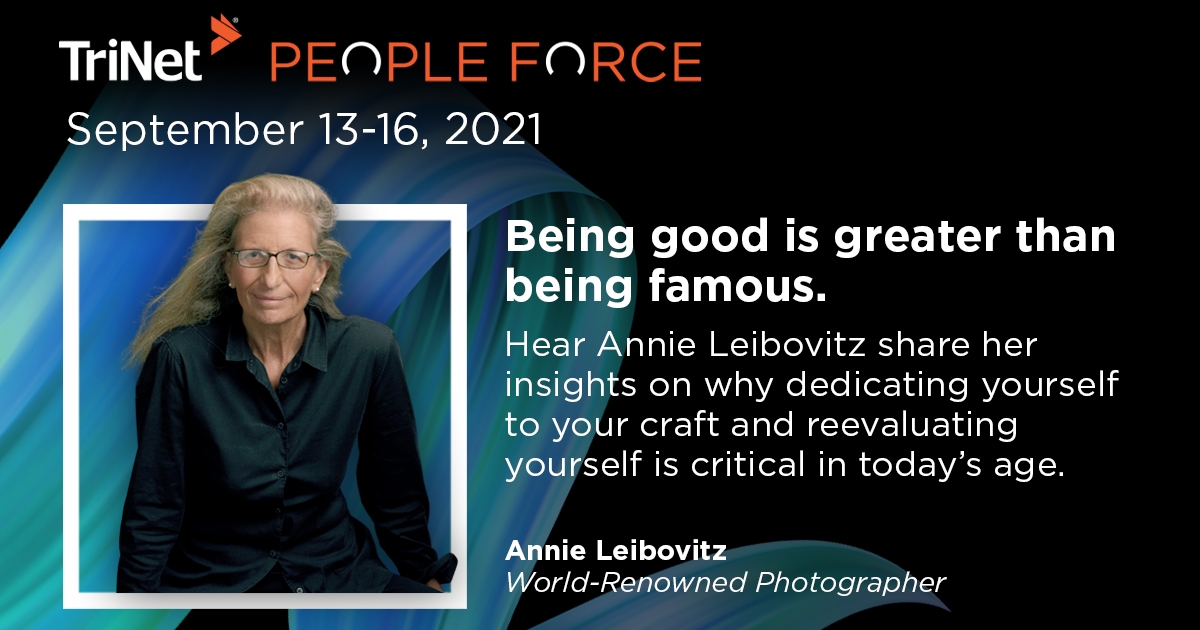 Contact Us
Get advice and answers from the TriNet team on the HR concerns you face.
Sales inquiries
Learn how TriNet's comprehensive HR solutions can help your business.

Contact Sales or call 888.874.6388
Customer Solution Center
For questions contact:

employees@trinet.com
800.638.0461
6AM - 12AM EST, Monday - Friday
Media & PR
Renee Brotherton
Vice President, Corporate Communications

925.965.8441