A Strong Network of HR Expertise—When You Need It
Handling HR on your own drains time away from your core business. Your business has thrived with the help of people who tackle your business's day-to-day challenges head-on. To keep up the momentum, you need benefits, payroll and HR compliance handled correctly. Lean on TriNet, the HR advisor of choice for entrepreneurs to help build a strong foundation.
Lead More Effectively
You can't work on your business if you are always working in your business. TriNet helps you, so you can focus on leading your company.
Build the Best Team
You need the right people to build a culture of performance. Compete for and retain the best and brightest with access to big-company benefits.
Mitigate Risk, Maximize Opportunity
Managing risk and leveraging opportunity are key. Get access to experts who can help you spot rewards and mitigate HR risks.
HR Is Tough. We Can Help.
HR is complicated, time consuming and high-stakes.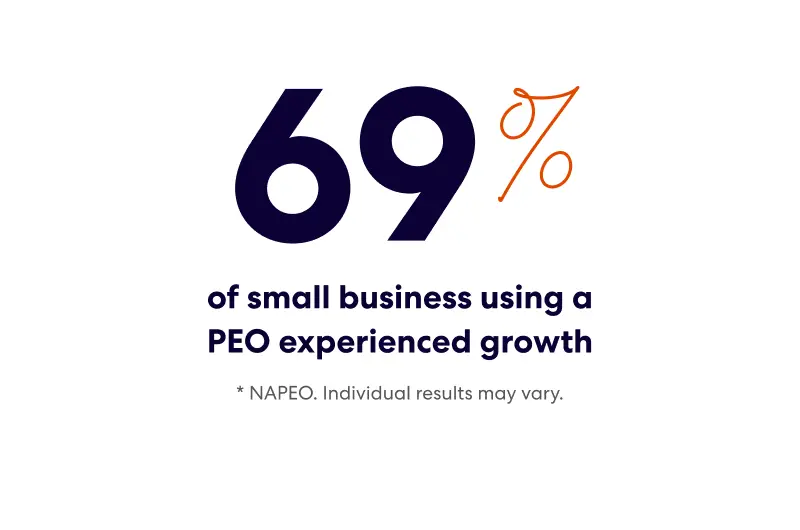 28% of small businesses grew in 2020—this climbed to 69% for PEO clients.*
To grow, you need time, resources and people. TriNet lets you take control of day-to-day operations with HR technology and an open line of communication to HR experts.


* NAPEO. Individual results may vary.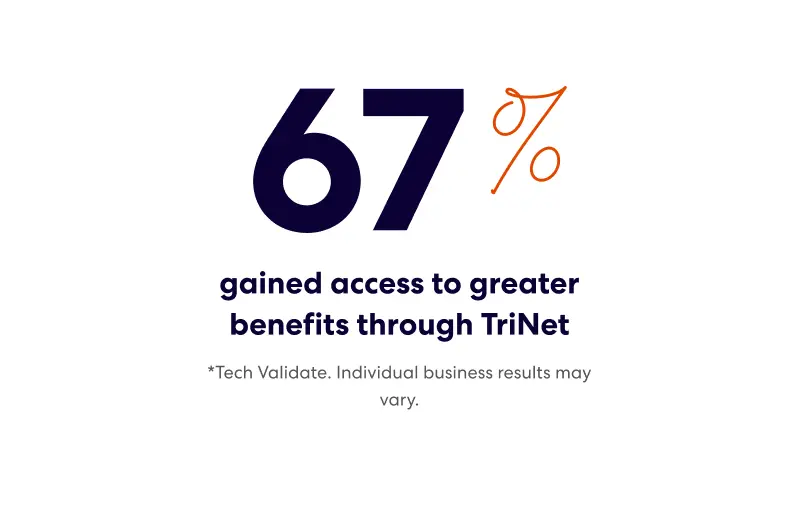 67% of surveyed customers said they gained access to greater benefits through TriNet.*
Offering competitive benefits helps you attract top talent while retaining your best. TriNet's access to benefits lets you compete with the offerings of your biggest competitors.


* Tech Validate. Individual results may vary.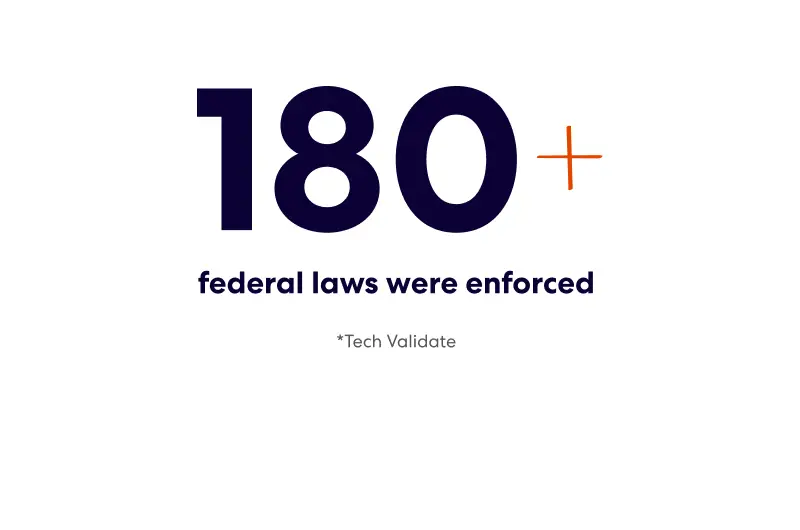 The U.S. Department of Labor enforces more than 180 federal laws.
We're on top of them all. Know your business is HR compliant in every state you operate.


* Tech Validate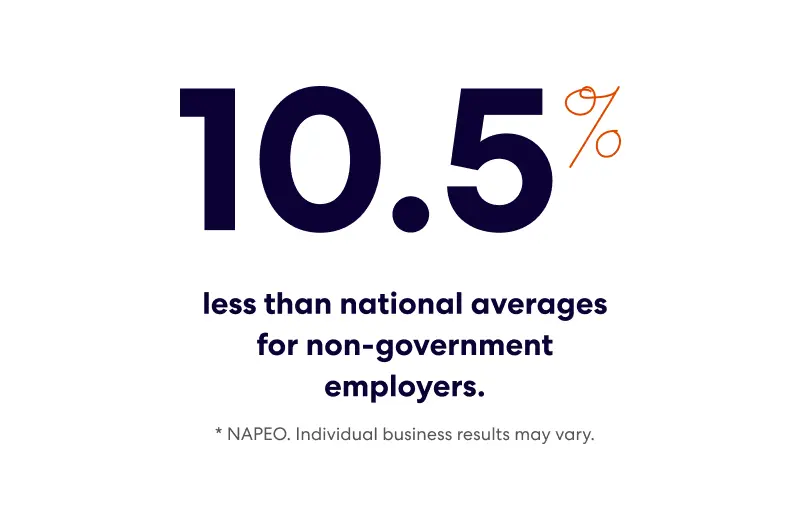 Voluntary turnover was 10.5% less than the national average for non-government employers using a PEO.
Building a team for success in the startup environment is challenging. TriNet can help you grow with access to benefits, help with HR compliance, expert guidance when needed and more.


* NAPEO. Individual results may vary.
Startups Start Growing With Great HR
We deliver full-service HR solutions to more than 14,000 small businesses. Get personalized HR support to keep your HR running smoothly and to help guide you as your company grows and evolves. Depend on a comprehensive, reliable HR platform with self-service and mobile tools so you can manage your HR and your time.
Depend on us to help with your HR and your time.
With a comprehensive, reliable HR platform including self-service and mobile tools, you can manage your HR and your time. We know what it takes to attract the right people, mitigate risk and help with the HR unknowns, so you can focus on the work you are passionate about.
98% of surveyed customers reported considerable or moderate time savings working with TriNet.*
*TechValidate survey. Individual business results may vary.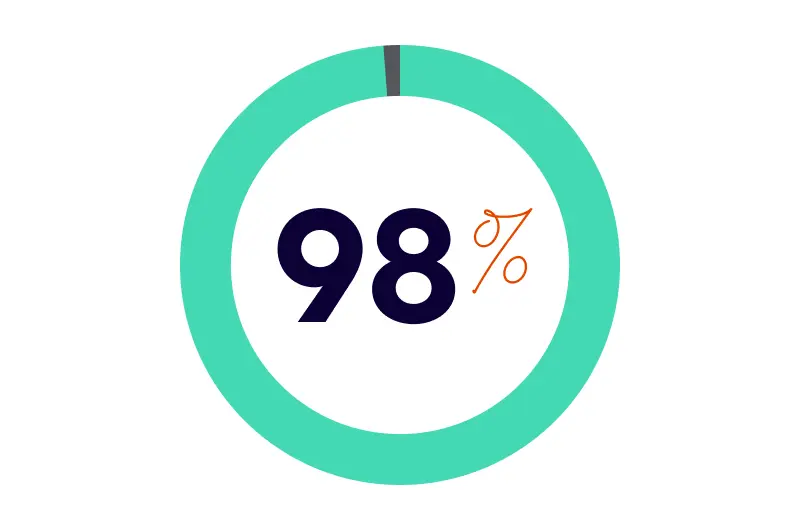 TriNet really has been important in our growth and allowing management, allowing me, to worry about the things that are most important in our growth.
Charley Humbard
Founder and CEO, UP Entertainment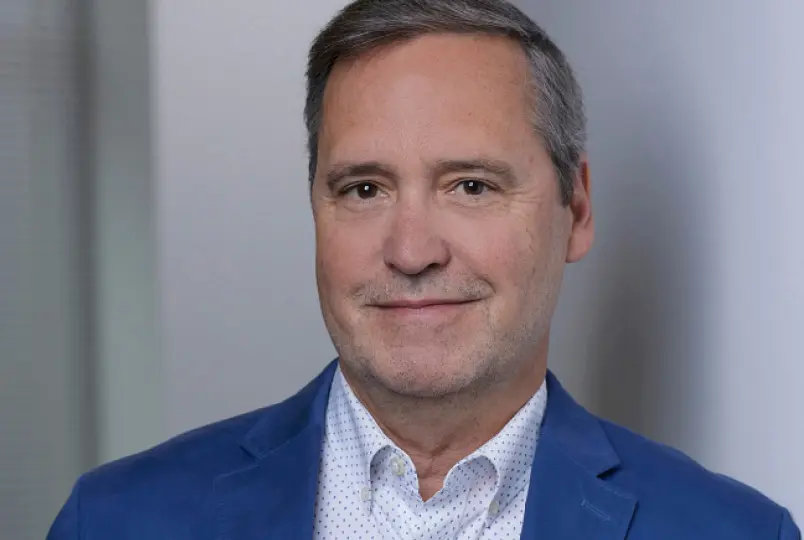 Frequently Asked Questions
How can TriNet be cost effective for my HR?

Is my startup too small for a PEO?

How can TriNet support my company's growth?

What is TriNet's pricing structure?

How does TriNet help with talent recruitment?

How can TriNet help make all the necessary HR tools work together so I focus on my business?
true { "first_name": "", "last_name": "", "company": "", "email": "", "phone": "", "title": "", "multi_state": null, "bot": "" }