TriNet Foundation
The TriNet Foundation, a Donor Advised Fund of TriNet, is a charitable giving account that supports our Corporate Social Responsibility program and giving efforts.


Approach: Through our efforts, we strive to improve humanity through creating, expanding and amplifying volunteerism and giving.
Supporting: Nonprofits that foster positive change, economic development and the growth of entrepreneurism.


Related to: Veterans, historically underrepresented businesses, and trade schools/entrepreneurial education programs.


4/8/21 – TriNet is proud to announce Black Girl Ventures as the first donor recipient.

Black Girl Ventures
Their Mission
To provide Black and Brown woman-identifying founders with access to community, capital, and capacity building in order to meet business milestones that lead to economic advancement through entrepreneurship.
Learn more or support Black Girl Ventures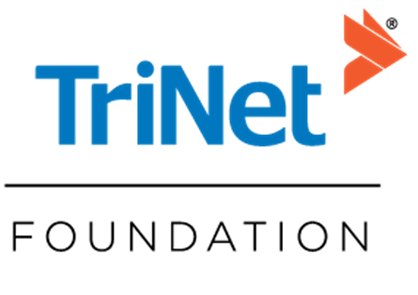 TriNet appreciates the incredible work of nonprofit organizations and the work they do to improve the lives of others. Check back for grant request submission guidelines.
Our Philanthropic Committee reviews potential donation recipients on a quarterly basis that align with our charter. 
The TriNet Foundation is a Donor Advised Fund of TriNet.